Choosing a Content Management System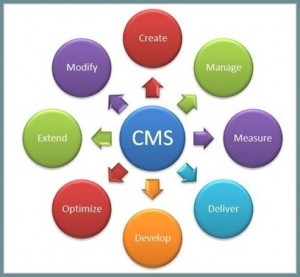 Two Degrees Marketing has worked with many different CMS (content management systems) and found they allow our clients to be more active participants with their company website, saving them both time and money.. The main open source content management platforms we have use are Drupal, Joomla, and WordPress.
The answers to the following questions will determine if you need a CMS for your website:
Do you need to update content more than 1x a month?
Are you planning to run a blog on your website?
Will non-web developers be updating or maintaining the content on your website?
Do you require the ability to manage your website's content from remote locations?
If you answer is "yes" to any or all of these questions a CMS platform is probably best for your company. Drupal, Joomla and WordPress can all be customized to meet your company's unique needs.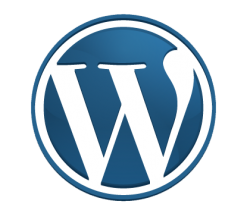 WordPress isn't just for blogging
WordPress is an excellent platform for creating a website that lets you get started quickly, because it is extremely easy to use and setup. WordPress works well both for blogs and website development:
✔  Simple to use
✔ Easily customized by developer, designers, and end-users with some of new
multi-function templates widgets, shortcodes and plugins
✔  Excellent for blogging and website development
✔  Largest selection of plugins of any of the CMS platform
✔  Largest selection of themes and templates of CMS platforms
✔  WordPress is the most widely used CMS platform
✔  Low monthly maintenance costs
✔  Lowest development costs compared to other CMS platforms
✔  Strongest out-of-the-box SEO strength
✔  Rackspace, Ben & Jerry, CNN, Playstation, WSJ Blog, and Wired to name
a few large companies that use WordPress
Joomla-Is easy on the eyes and designer and developer friendly
Joomla means "all together " in Swahili and over the years the many of the kinks have been worked out of Joomla. Designers enjoy Joomla because of the amazing capabilities it has in making a website look fantastic. End-users like it because it is easy to use. Side-by-side Joomla has a ways to go to be in the same league as WordPress for usability, template selections, and plugins.
✔  User-friendly for designers, developers, and administrators
✔  Rapid growth is usability and performance in the last three years
✔  IHOP, General Electric, IKEA, Sony's Pictures, Holiday   Inn, and Kellogg's use Joomla
✘  Less themes and templates than WordPress
✘  Only about 2.7 % of websites that use CMS platforms use Joomla
✘  Setup costs are usually about 30% more than WordPress
✘  Average monthly maintenance is about 50% more than WordPress
✘  Out-of-the-box SEO solutions are slightly less powerful WordPress
Drupal is developer friendly
Drupal is best loved by developers that like to hard code the content for your website pages. The advanced content management system closely resembles a developer's platform than a traditional CMS. Because it is developer friendly does not mean it is user friendly, with nodes and modules there are website functions that are built in and difficult to create workarounds for because each node has it on set of commands and tags.
Drupal has amazing power and is a natural selection for a large database driven website or membership website. Once a developer gets to know Drupal, it's capabilities and limitations; beauty can marry function in creating some pretty amazing websites.
✔  Drupal is extremely developer friendly
✔  Strong community for developer assistance
✔ The ability to design complex websites with large databases or membership websites
✔  The White House, the Economist, London.gov.uk, Disney, Best Buy,
A T & T, Mattel, Zappos, Sun Microsystems, Duke University, Stanford  and MIT use Drupal
✘  Not very designer or administrator friendly; difficult with limited code knowledge to make changes to content or layout
✘  Only 40% of the templates available compared to WordPress
✘  Drupal websites are more labor intensive to program and subsequently costing you more money from start to launch of your website
✘  About 40% fewer plugins available for a Drupal site compared to WordPress
✘  Setup cost runs close to double of a WordPress website
✘ Monthly maintenance of the website can run 3x that of a WordPress website
✘ Drupal's out-of-the-box SEO solutions are slightly less powerful than WordPress
There are 100's of CMS solutions both open-source and paid, we will discuss the options with you and collaborate on the best CMS solution that fits your company's needs, goals, budget, and your accessibility needs. Attract-Engage-Thrive