Your Brand & Message are Unique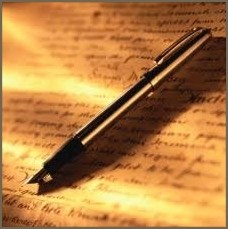 Two Degrees Marketing provides unique content for print and digital media to promote your company and products. Our clients depend on us for calls to action, tag lines, email marketing, webpage content, press releases, brochures, and other marketing communications.
We also provide unique content for social media content including blog posts, tweets, video scripts, and networking posts. Our primary object is deliver unique content that is timely, attracts the end-user and engages them so they proceed to your website.  The longer a user is on your website the more likely they are to buy your product, go to your store, or call for an appointment.
We custom tailor our research and your content to match your company voice, culture, niche and business objectives. Our content writing for websites and social media will also includes in its objectives the achievement of higher rankings in search engines for your targeted keywords. Organic search engine optimization involves the strategic placement and repetition of keywords and keywords phrases while maintaining writing style and reader engagement, we are masters in the art of keyword rich content writing.
Why Use Professional Content Writers?
We enjoy when our clients write for their blogs and participate in their social media; in fact we train our clients how to use social media to their company's best advantage. What can professional writing do for your website:
Help build brand recognition
Develop relationship and trust with your clients
Promotes your brand in social media
Create a customer service vehicle for customer engagement
Drive traffic to your website
Increase page rank for targeted keywords
Act as a sales tool for your team
Increase sales
Help your company reach your marketing objectives
Choose Two Degrees Marketing for your content and marketing communication needs, we will help you reach your marketing goals. Attract-Engage-Thrive!