Viral Marketing Power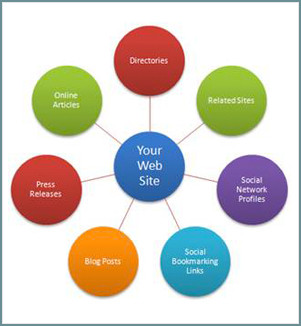 Viral marketing is powerful because of the compounding effect of simultaneously using many different marketing techniques to reach your company's marketing objectives. At Two Degrees Marketing when we use all the social media marketing systems in concert we find amazing results happen. The underpinnings of a viral marketing campaign are a strong keyword strategy coupled with targeted marketing objectives with measurable goals.
Rank-Attract-Engage-Thrive
Viral marketing is online marketing on steroids, using all of our social media marketing tools in unison to bring about targeted results:
Blogs
Social Bookmarking
Videos
Micro-blogging
Social News
Wikis
Photos Sharing
Social Widgets
Social Networking
Document Sharing
Daily Deal Sites
Press Releases
Event Promotion
Podcasts
Webinars
User-Generated Content
Community Answer
Community & Product Review Sites
Customized Social Media
Backlinking campaign
When we have the opportunity at Two Degrees Marketing to go full throttle with a campaign, it definitely puts a smile on our face. We know when you dedicate resources in a timely manner with clearly defined marketing objectives-magic happens-results happen, page rank increases, web traffic increases, customer retention improves, and the bottom line is your company grows in the process. Rank-attract-engage-thrive!