We Know What it Takes to Grow a Business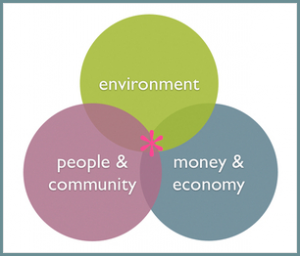 Two Degrees Marketing has over 20 years of business and organizational consulting experience. Our consulting experience is the lens which we view Internet marketing, SEO, Social Media, and web design through-we see the gestalt and also the details it takes to achieve your goals.
Attract more clients with marketing systems
Clarify your business's message and benefits
Develop systems maximizing output while minimizing the time you spend working in your business
Attract a team that leverages your time and money while increasing income
We use technology to increase your impact, imprint, and brand
Make more money and enjoy your business more
We've had the opportunity to be part of startups, product rollouts, executive recruitment, sales training, motivational speaking, research and development, event planning, and more. We love when our clients challenge us to find a solution to complex problems or urge us to get involved in a new venture that pushes our learning curve. We have a passion for learning and finding innovative, sustainable answers that helps your company thrive-it's our passion. We consistently exceed our client's expectations!
We Help Your Business Thrive!
Two Degrees Marketing's business consulting is designed for small to mid-size companies, our target market has usually been businesses with yearly gross income between $200,000-40M where the owner is still an integral part of the business. The Two Degrees Marketing team has a strong background in start-ups and we have consulted to a wide range of companies from veterinarians to general contractors, from event planners to manufacturers.
We bring energy, insights, and training to your company, helping you with a wide variety of endeavors, and a few are listed below:
Personal placement and executive search
Sales training
Marketing
Website development
Corporate identity
Employee training
Employee reviews
Event planning
Mediation and termination
Executive coaching
Product development and launch
Focus groups
Team building
Exit strategies
Sales strategies
Seminars and workshops
Visual business plans
Motivational training and speaking
Many times Two Degrees Marketing helps bring organizations up to speed with the huge technological developments that have been made in the last years, which can cause challenges within a organization when an involved colleague is not "web savvy" enough to be part of the technological feedback. We will help train your staff through webinars on the fundamental concepts of:
Social media training
Web development training
Blog training
Compatibility issues
Testing
Product rollout
Two Degrees Marketing supports your company with training that makes the most of your each team members contribution. We are partners in helping you build a team that works well together in an every changing technological landscape.