Two Degrees Marketing Pricing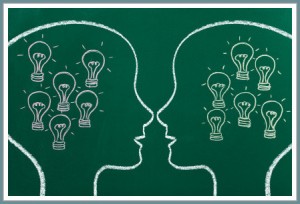 Two Degrees Marketing uses two pricing structures that we offer to clients. We list our pricing to give you a general idea of how we work. We can accommodate a blend of both options upon request. Most of our services listed in the Capabilities section are for retainer based pricing engagements. Our retainer-based agreements allow us to take a more engaged and collaborative approach with you based on your needs, rather than project based consulting, where the project is well defined from the beginning of our relationship.
Project Based Consulting
Your company has one person or more, this can be as little as a few hours a month, who can work with us on your web presence or social media
You have specific needs that are outlined in a document and are finalized by management
You understand the scope of the project
You are able to commit the money necessary to give the project the priority needed to be completed
You have already identified your timeline and goals to be satisfied with the completed project
Our price will be based on an estimate of time, effort and personnel involved in the project
You will be charged a flat fee payable over the course of the project
Retainer Based Consulting
You value the collaboration with our firm
You need assistance in product or project planning, marketing, search engine optimization, social media marketing, or business development
You want to involved in the process and want to evaluate choices before making a decision
You would like assistance with difficult marketing, business, or technical decisions
You want on-going maintenance and support
You believe that both companies working together produce better decisions in collaboration
You will be billed a set monthly retainer that our firm will use for services rendered
You enjoy working with a firm that sees possibilities in challenges and seeks innovative solutions
We keep it simple at Two Degrees Marketing. No add-on sales or a laundry list of SEO or marketing choices to choose. We tailor our services to meet your specific needs and create innovative marketing solutions that deliver winning results for your company.