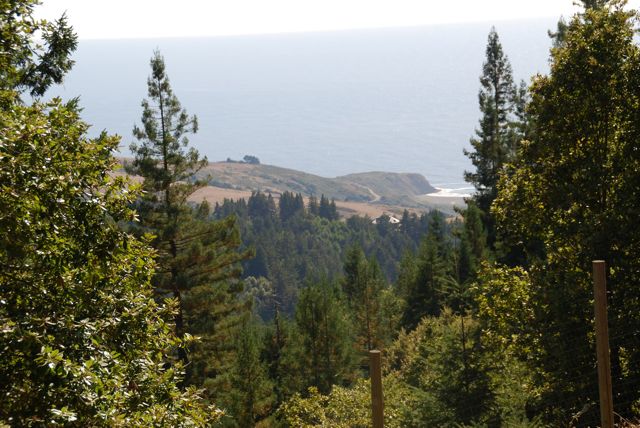 Two Degrees Marketing Team
Our company name was inspired by a number of factors, one of which was the play, "Six Degrees of Separation" the name implies that we are only six steps away from anyone on Earth by way of introduction.
Since we assist clients with social media marketing, it was only natural to chose a name that depicts the restructuring of our connections through social media-two degrees. With the advent of social media suddenly the number is reduced to approximately 4.67 degrees of separation and dropping. Future predictors of social media say that number will be shaved down closer to two in the near future. Communication by way of a human feed is a technological evolution with people flocking to Facebook, Twitter, and LinkedIn in record numbers.
Lastly our company name denotes the importance that sustainability plays in all our lives concerning the environment, business practices and how we live our daily lives. At Two Degrees Marketing, we help our clients create and nurture relationships with people through innovative marketing solutions. With the use of search engine optimization, social media marketing, strategic marketing, and elegant web design solutions we assist our clients in expanding their global reach with a winning web presence.
Tamara Zablocki
CEO/ Founder
I am the founder of Two Degrees Marketing. I have over 20 years experience assisting clients with business consulting, research, product development, marketing and sales analysis, business startup, and team building. In the last 7 years I have widened my scope of marketing to the web and have assisted clients with SEO best practices, viral marketing campaigns, copywriting, social media marketing, and blogging to help clients reach their marketing objectives.
Many of my clients have described me as a "business artist" because I can see the big picture and I enjoy creating new products and assisting companies and non-profits with their growth, goals, and dreams. I have a passion for learning; my background spans from developing cosmetic lines to creating a patent-pending medical technology for tracking symptoms for chronic health conditions. I encourage our team to widen their capacity to learn, grow, love, and deliver the best of themselves to our clients and life.
Jess Nunez
WordPress Expert/Web Developer
Jess is highly experienced with WordPress development, she enjoys creating WordPress websites like no other. She  assists us with WordPress bug fixes, upgrades, optimization, and advanced theme development including the creation of custom widgets, plugins, custom post types, and "theme options" panels. Jess can make WordPress sit up and roll over and do all the amazing things we create as designers.
Her specialty is hand-written code and specializing in HTML, CSS, PHP, and Javascript. We count on her skills in W3C coding standards, cross browser compatibility, and search engine optimization. She enjoy writing code almost as much as she enjoys Starbucks and that's saying something!
Thomas Slack
Senior Web Developer
Thomas is highly skilled at many different programming languages and writing custom code, including but not limited to HTML5, CSS3, PHP, JQuery, Javascript, .net, Java, Android Java, C++, Sharepoint Designer, Sharepoint command line, and Sharepoint Enterprise Development. His is also skilled at web and graphic design using Photoshop, Illustrator, Premier Pro, After Effects, In Design, Audition, Flash, and Lightroom. He is also highly skilled at customizing WordPress themes and creating eCommerce sites using Big Commerce.
When Thomas isn't coding or designing he teaches and practices martial arts, spends time with his friends and family, his girlfriend Sarah, and plays with his dogs Molly and Abby.
Grant Brott
Search Engine Optimization Consultant
Grant is our search engine optimization and local and national link-building specialist. We rely on Grant not only for getting our clients ranking locally but also for client ranking national for strategic keywords.
He has a solid background in Adsense, Google Adwords, Facebook, Bing and Yahoo ad campaigns. Grant also assists with social media marketing, email and newsletter marketing for Two Degrees Marketing.
We appreciate his skills in Dreamweaver, HTML, CSS, WordPress, and Blogging. When he isn't busy with websites and search engine optimization he has a special love for haunted houses and helps people with starting a haunted houses as a business.
He served for five years with the US Marine Corp and is in the process of finishing his business administration degree. When he isn't working he enjoys spending time with his wife and two children.
Brian Hamby
Writer/ Email & Social Media Marketing
Brian lightens the mood at Two Degrees Marketing. He uses his impeccable research skills and eye for detail to write blogs, newsletters, PR releases, and professional research copy for our clients.
He has a double B.A. form Sonoma State in Chemistry and Music. He is proficient in HTML5 and CSS, with a good working knowledge of JaveScript, jQuery, MySQL, and a growing knowledge of PHP and MySQL. He is skilled in both Adobe Photoshop and Illustrator and is starting to take on the designing of our newsletter campaigns. When he isn't working enjoys spending time with friends and playing the classical guitar.
Sam Lewis
Web Developer
We depend on Sam for a number of his diverse skill sets at Two Degrees Marketing, from front-end design and development, coding XHTML and CSS to creating beautiful designs in Photoshop. He is also our go-to-guy for content management systems, e-commerce integration, WordPress blogs, and shopping cart integration. Whether organic SEO or a Google Adwords campaign, we know we can depend on Sam to deliver the best for Two Degrees Marketing's clients.