Social Media Terminology
We provide the definitions of some of the most common social media terminology below to help our clients better understand the terms we use in our conversations and analytic reports.Clicks on the icons above to navigate the page. We have listed below the current most common terms used on Facebook, Twitter, LinkedIn, and YouTube; knowing these terms change and morph with use and time:

TwitterTwitter is a micro-blogging service. You have 140 characters to broadcast your message to the public. Your messages are 'opt in' messages, meaning other Twitter users are able to see your messages as you update them by 'following you'. Twitter is a great social media resource for promoting your business, product, providing timely customer service, and developing relationships with potential customers.
Tweet-A tweet is your 140-character message and a list of your tweets shows in your profile view.
Home- The home view of your Twitter account shows tweets from all the people you are following. This view also gives you the ability to see your mentions, lists, activity, searches and lists.
Timeline- Your timeline is visible on your homepage and it shows all of the Tweets from people you have decided to follow; most recent tweets always show first.
Follow- If you are interested in reading someone's tweets or in developing a relationship with them, you can follow them on Twitter and their updates will appear in your timeline. Followers also appear in a list in your profile view above your tweets.
Followers-The people that have chosen to follow you will appear in right-hand sidebar and your tweets will be visible in their timeline. Followers also appear in your profile view as a list above your tweets.
@reply- The ability to send a message and reply to interesting Tweets. You use the @ sign followed by the Twitter username of the person you want to send a reply to. This is a public reply and appears in the users timeline even if they are not a follower. This terminology is also known as @messages or @mentions.
Retweets- A retweet is reposting of another person's tweet if you have found it interesting or want to help promote their product, company or cause.
#Hash Tags- A hash tag is used to add context to your Tweet within a theme, event, company, brand, or product. Using hash tags is important because people use these as search terms and it your tweet will appear in more timelines that just your followers.
Lists- Lists are a good resource for segmented your profile into relevant topic areas; they are a good resource for narrowing the scope of interest of your tweets or to bring specific interest to an area of interest.  Tweets that are topical to the list will appear in the lists timeline.
Favorites-Tweets that you have deemed your favorites will be saved in this category on your Profile view.
Profile- The profile view differs from the Home view in a number of features; profile view shows both yours and your followers tweets, whereas home view shows only your tweets. The drops down menus in both views differ slightly and offer different options.
Shorturls- With only 140 characters you need to be innovative and succinct to get your point across, so a shortened URL is very helpful and with services such as ww.bit.ly, analytics are built in to track the response from your shortened urls.
Searches- You have the ability to search on Twitter by topic, person, company, brand, or event, you name you can search for it. Your saved searches appear in the menu area in your Home view

LinkedIn is the world's largest professional network with over 120 million members and growing rapidly. LinkedIn helps you connect to your trusted contacts and exchange knowledge, ideas, and opportunities developing a broader network of professionals.
 Connections- Connections are people you invite or people who have invited you to become part of their network. There are 3 degrees of network connections on LinkedIn.
Network-People in your network are called connections. Your network is made up of 1st-degree, 2nd-degree, and 3rd-degree connections and fellow members of LinkedIn groups your belong to.
1st-degree- These are people you're directly connected to because you have accepted their invitation to connect or they have accepted your invitation.
2nd-degree- These are people who are connected to your 1st-degree connections. You will see a 2nd degree icon next to their name in search results and on their profile. You can contact them through InMail or through an introduction.
3rd-degree- These are people are connected to your 2nd-degree connections. You will see a 3rd degree icon next to their name in search results on their profile. You can contact them through InMail or through an introduction.
LinkedIn Groups- These are people considered part of your network because you are members of the same group. This is a simple way of contacting people you would like to connect with without an introduction because you are part of the same group. You can contact them by sending a message on LinkedIn or using the group's discussion feature.
Request- A request is made by a contact sent by one user to another, describing a possible project, connection, or opportunity.
Profile- Your profile is your public face on LinkedIn; this is what others find when locate you through a search.
Recommendation- A recommendation is a short comment written by a connection for another about the work done by the connection for a company or person. The recommendation is visible to all users who can see the endorsee's profile.
Twitter- You can tweet your LinkedIn status to your Twitter followers or automatically post your tweets as your LinkedIn status or both.
Company Pages- A Company Page is like a LinkedIn profile for a company. Company Pages are a great way to research companies, follow them to stay updated, or review their products or services.
Answers- LinkedIn Answers is one of the best places to share your industry knowledge. Or ask a question and get fast, accurate answers from your network and other experts worldwide. Answers are also a great place to showcase your knowledge, expertise and interests while answering questions.
Applications- Give your profile extra depth by using 3rd party applications that integrate with LinkedIn such as; Box.net, Google Presentations, Slideshare, Tweets, Events, WordPress, and more.
Ads- Reach 120 million business professionals worldwide with a targeted LinkedIn ad.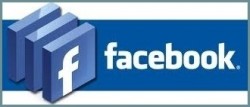 Facebook is the largest of the social networks and boasts more than 500 million active users, Facebook has become a favorite destination for people, businesses, and organizations to connect and share information because of its easy-to-use interface and interactive features.
Admin- An Admin is a person who's in charge of a group or Facebook business page. When you create a group you are automatically listed as both an admin and the group's creator. Admins can edit information and content on the business page or group page.
Ads- Users can create Facebook ads to market their product or company.
Applications- Users can add application to their profile, page or group. Applications are built by Facebook and also built by external developers.
Causes- An advocacy group or online campaign for a collective cause.
Chat- A feature that allows users talk with friends who are online on Facebook.
Event- A calendar-based function that users can add to their profiles, pages, and groups letting them share news about upcoming conferences, workshops or social gatherings.
Facebook Connect- A single-sign on service that enables Facebook users to login to affiliated websites using their Facebook account and share information from those sites with their Facebook friends.
Filters- Used to separate friends into different categories. Create your own filters using Friend Lists. You can also filter by applications, like Photos.
Friend- A person who has joined a profile, usually by invitation.Friend-Finder- A Facebook utility that helps users find present and former friends, family, coworkers, schoolmates, and other acquaintances.
Gifts- Virtual tokens of appreciation one member gives to another.
Group- A group is a Facebook site created by bands, companies and other organizations to promote their activities.
Inbox- The Facebook mail application.
Insights- For each Facebook page, Insights tracks the number of page views, unique views, total interactions, wall posts, discussion topics, fans, new fans, removed fans, reviews, photo views, audio plays, and video plays.
Like- A feature that appears as a link next to something you see on Facebook that allows others know they appreciate something, whether a video, comment, company or product.
Member- A person who has joined and participates in a group.
Mini-Feed-A Mini Feed centers around one person. Each person's Mini Feed shows what has changed recently in their profile and what content (notes, photos, etc.) they've added. Mini Feeds are sent automatically and posted to friends' profiles for all to see.
Network- A circle of friends that centers on a city, school, company or military organization.
News Feed- News Feeds highlight what's happening in your social circles on Facebook and are posted to profiles for all to see.
Notifications- Notifications are like mini feeds and are from friends, sent automatically as they engage in activity on their profile.
Page- The features and capabilities of pages are different. It is a Facebook site intended for and created by artists, musical groups, celebrities, businesses, brands and similar entities (not individuals).
Photos- A Facebook application that lets users upload albums of photos, tag friends, and comment on photos.
Profile- A profile is intended for and created by people who want to share information about themselves and socialize with others. A profile displays a user's personal information and their interactions with friends. Each registered user may have only one profile.
Publisher- Use publisher to publish your status, photos, notes and more into the stream. Posts show up both in your profile, and on your friends' home pages.
Status- A micro-blogging feature called which allows users to inform their friends of their current whereabouts, actions, or thoughts.
Tag- Tags mark a photo or video with text that identifies the image or person in the image.
Updates- Newsfeeds sent to you form pages that you have joined.
Video- A Facebook application allowing users to share videos on Facebook. You can add videos with the service by uploading video, adding video through Facebook Mobile or using the web recording feature.
Wall- A featured section inside a Facebook profile. It's a space on every user's profile page allowing friends and users to post messages for all to see.